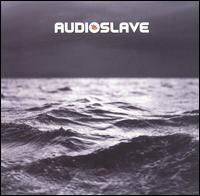 Tras los casi susurros de Frente!, hoy vamos a poner un poco de rock alternativo de la mano de Audioslave. Este grupo de Los Ángeles nació en 2001 casi como evolución de Rage Against the Machine y murió en el 2007 tras el abandono de Chris Cornell, la voz de la banda.
Be Yourself está dentro de su segundo álbum: Out of Exile (2005). Y la letra no tiene desperdicio. Muchas veces me repetía mi abuelo que lo más difícil en esta vida es llevarse bien con uno mismo. En cuanto eso sucede, en cuanto nos aceptamos tal y como somos y no tal y como nos gustaría que nos vieran, es cuando logramos la felicidad. Hasta entonces, toca pelearse con los propios demonios.
Esta vez la melodía no aparece en Caso Abierto pero sí en Scrubs.
Letra:
Someone falls to pieces
sleeping all alone
someone kills the pain
spinning in the silence
to finally drift away
someone gets excited
in a chapel yard
catches a bouquet
another lays a dozen white roses on a grave

to be yourself is all that you can do
to be yourself is all that you can do

someone finds salvation in everyone
and another only fame
someone tries to hide themself
down inside their selfish brain
someone swears his true love
until the end of time
another runs away
separate or united?
healthy or insane?

to be yourself is all that you can do
to be yourself is all that you can do
to be yourself is all that you can do
to be yourself is all that you can do

you can be fading out
and pulled apart
or been in love
every single memory of
could have been faces of love
don't lose any sleep tonight
i'm sure everything will end up alright
you may win love

but to be yourself is all that you can do
to be yourself is all that you can do
to be yourself is all that you can do
to be yourself is all that you can do
to be yourself is all that you can do…