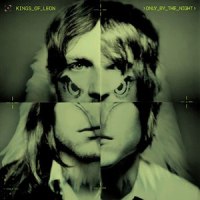 Volvemos con el rock sureño, esta vez de la mano de un grupo de Tennesse formado exclusivamente por una familia: tres hermanos y su primo. De hecho, el nombre de la banda viene del de su padre y abuelo: Leon. Porque, ¿quién no es el rey de sus padres? 😉
Este Use Somebody fue el segundo sencillo de su cuarto álbum Only by the Night (2008), tras el aclamado Sex On Fire. Ojalá fuese cierto aquello de que se puede "usar" a una persona para reemplazar a otra. Me temo que el dicho, un clavo saca otro clavo no suele darse muy a menudo.
Os dejo con el videoclip, donde se muestra parte de su gira. Una buena recopilación on the road.
Letra:
I've been roaming around always looking down at all I see.
Painted faces fill the places I can't reach.
You know that I could use somebody
You know that I could use somebody

Someone like you
And all you know and how you speak
Countless lovers undercover of the street
You know that I could use somebody
You know that I could use somebody

Someone like you

Off in the night while you live it up I'm off to sleep
Waging wars to shake the poet and the beat
I hope it's gonna make you notice
I hope it's gonna make you notice

Someone like me
Someone like me
Someone like me
Somebody

Someone like you
Somebody
Someone like you
Somebody
Someone like you
Somebody
I've been roaming around always looking down at all I see