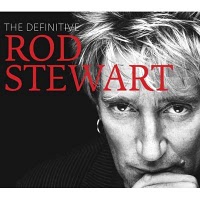 Hoy Silencio se pone la gorra de las versiones con un clasicazo de Cat Stevens. He estado un buen rato valorando qué cover seleccionar (si la de Rod o la de Sheryl Crow, que en acústico es tremenda también). Pero al final me he decantado por la voz rasgada del inglés, para que así estrene el casillero en este blog.
La letra es sublime. Habla de lo duro que es siempre el primer golpe que nos damos (lo saco del contexto del amorío y lo aplico de forma genérica en todos los planos de nuestra vida). Y de cómo luego nos endurecemos con los siguientes. Parece positivo y negativo a la vez (una contradicción en sí mismo). Por un lado, sería inmanejable que todo nos impactara fuerte, pero por otro hay un peligro de «anestesiarnos» ante tantas y tantas cosas. Las piedras no tienen sentimientos… o eso creemos ;-).
Como curiosidad, deciros que tanto la versión de Rod Stewart como la de Sheryl Crow omiten deliberadamente las tres últimas líneas del estribillo de la letra original:
The first cut is the deepest,
Baby I know the first cut is the deepest
'Cause when it comes to being lucky, she's cursed
When it comes to lovin' me, she's worst
But when it comes to being loved, she's first
That's how I know
The first cut is the deepest.
Debo dar las gracias a Eduard por recordarme esta gran canción.
I would have given you all of my heart
But there's someone who's torn it apart
And she's taken just all that I had
But if you want I'll try to love again
Baby I'll try to love again but I know

[estribillo]
The first cut is the deepest
Baby I know the first cut is the deepest
But when it come to being lucky, she's cursed
When it come to loving me, she's the worst

I still want you by my side
Just to help me dry the tears that I've cried
And I'm sure going to give you a try
And if you want I'll try to love again
Baby I'll try to love again but I know

[estribillo]

I still want you by my side
Just to help me dry the tears that I've cried
But I'm sure gonna give you a try
'cause if you want I'll try to love again
Baby I'll try to love again but I know

[estribillo]