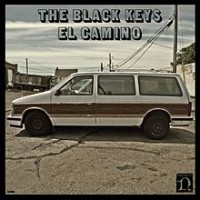 The Black Keys: grupazo.
El camino: discazo.
Lonely Boy: temazo.
Bailoteo que se marca el protagonista del videoclip: de los que hacen historia.
Hacía tiempo que no rompía mi silencio (problemas de conexión en casa), pero no os quejaréis… porque volver con este himno de The Black Keys bien merece una espera ;-). Sin duda, 2011 ha sido el año de esta banda estadounidense que se ha sacado de la manga un álbum de los que marcan un antes y un después.
No me digáis que tras ver el videoclip no os entran unas ganas tremendas de salir de fiesta, que os pongan esta canción y desataros con esos pasos ;-). El artista en cuestión es Derrick T. Tuggle: actor, músico y guarda de seguridad a tiempo parcial. Dice que sus fuentes de inspiración han sido principalmente John Travolta en Fiebre del sábado noche y el baile de Carlton Banks en El príncipe de Bel Air. Ahí es nada ;-):
Letra:
Well I'm so above you and It's plain to see
But I came to love you in a way
So you pull my heart out, and I don't mind bleeding
Any of the time you keep me waiting, waiting, waiting

[estribillo]
Oh oh oh I got a love that keeps me waiting
Oh oh oh I got a love that keeps me waiting
I'm a lonely boy
I'm a lonely boy
Oh oh oh I got a love that keeps me waiting

Well, your mama kept you but your daddy left you
And I should have done you just the same
But I came to love you, am I born to bleed?
Any of the time you keep me waiting, waiting, waiting

[estribillo]