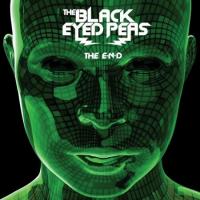 El último disco de Black Eyed Peas es raro. Raro porque se han inclinado bastante al lado electrónico y han dado un giro de estilo importante (los entendidos dicen que han empezado el electro-hop nada más y nada menos 😉 ). Pero cuidado, que raro no significa que no me guste. De hecho, esta canción me pone las pilas. Cuando quiero reactivarme, no tengo más que escucharla y al toro. Y justo antes de salir de fiesta es ideal: «I gotta feeling that tonight's gonna be a good night«. En Nueva York la oímos unas cuantas veces y se me quedó el ritmillo de arranque grabado a fuego.
Mucho se habló de su separación tras Monkey Business y los trabajos en solitario de sus componentes. Así que cuando anunciaron que su siguiente disco se llamaría The E.N.D., a muchos les temblaron las piernas. Sin embargo, las siglas son de The Energy Never Dies (mucha guasa la que gastan estos chicos).
Nada mejor para abrir las puertas al fin de semana (y encima mañana empieza la Aste Nagusia de Bilbao 😀 ).
Letra:
[estribillo]
I gotta feeling
that tonight's gonna be a good night
that tonight's gonna be a good night
that tonight's gonna be a good good night (x3)

Tonight's the night
Let's live it up
I got my money
Let's spend it up

Go out and smash it
like Oh My God
Jump off that sofa
Let's get get OFF

I know that we'll have a ball
if we get down
and go out
and just loose it all

I feel stressed out
I wanna let it go
Lets go way out spaced out
and loosing all control

Fill up my cup
Mozoltov
Look at her dancing
just take it off

Lets paint the town
We'll shut it down
Let's burn the roof
and then we'll do it again

Lets Do it (x3)
and live it up

[estribillo]

Tonight's the night
let's live it up
I got my money
Lets spend it up

Go out and smash it
Like Oh My God
Jump off that sofa
Lets get get OFF

Fill up my cup (Drink)
Mozolotov (Lahyme)
Look at her dancing (Move it Move it)
Just take it off

Lets paint the town
We'll shut it down
Lets burn the roof
and then we'll do it again

lets do it (x3)
let's live it up

Here we come
here we go
we gotta rock

Easy come
easy go
now we on top

Feel the shot
body rock
Rock it don't stop

Round and round
up and down
around the clock

Monday, Tuesday,
Wednesday, Thursday,
Friday, Saturday,
Saturday and Sunday
Get get get get get
With us you know what we say
Party everyday p-p-p-party
Party everyday

[estribillo]