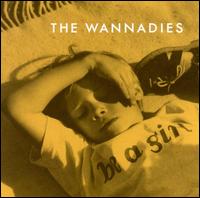 Buenísima la recomendación que me pasa Ángel esta semana, para animar un poco este blog (que últimamente parece que todo está impregnado de pesimismo). Os dejo con él y la banda sueca The Wannadies:
Aquí va una recomendación de un grupo un poco «extraño». Uno de esos que tienen una canción que rápidamente se hace famosa y, por qué no decirlo, que es bastante buena para lo que hay por el mundo musical, con influencias de The Clash o los Pixies. Una canción simplona pero muy efectiva y positiva 🙂 para cantar muy alto.
Yo conocí esta melodía gracias a la fantástica banda sonora de la película Romeo y Julieta (la versión moderna de Claire Danes y Leonardo Di Caprio).
Letra:
Always when we fight
I try to make you laugh
Til everything's forgotten
I know you hate that

Always when we fight
I kiss you once or twice
And everything's forgotten
I know you hate that

I love you Sunday song
The week is not yet begun
And everything is quiet
And it's always…

You and me always, and forever
You and me always, and forever
ba ba ba ba da ba, it was always
You and me always..

You tell me I'm a real man
and try to look impressed
Not very convincing
But you know I love it

Now we watch TV
Til we fall asleep
Not very exciting
But it's you and…

Me and we'll always be together
You and me always, and forever
ba ba ba ba da ba, it was always…
You and me always, and forever
You and me always, and forever
ba ba ba ba da ba, it was always…
You and me always, and forever
You and me always, and forever
ba ba ba ba da ba ba….
ba ra ra