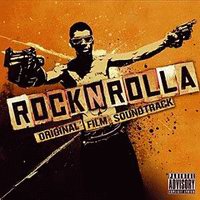 Ya avisé que iban a ir unos cuantos posts sobre canciones que aparecían en bandas sonoras, así que hoy toca otra (y aún guardo más en la recámara ;-)).
Rock británico de calidad… ¿en qué película ha podido salir? Un sugus al que lo acierte. Para ponéroslo más fácil, os haré otra pregunta que da aún más pistas: ¿qué director suele tener un gusto excelente para este tipo de música? Venga, no os hago sufrir más. El ínclito no es otro que Guy Ritchie, que es como el rey Midas de las bandas sonoras. Y la película, RocknRolla.
Pero esta canción ha aparecido en más espacios: desde el propio álbum de The Subways (Young For Eternity, 2005), hasta la serie de televisión The OC o los juegos Forza Horizon y FIFA Street 2.
De la letra de la canción, no se puede decir que sea más profunda que un charco, pero sí que cuenta con un estribillo pegadizo y unos guitarreos espectaculares. De las de subir el volumen a tope ;-).
Letra:
You are the sun
You are the only one
My heart is blue
My heart is blue for you

[estribillo]
Be my, be my, be my little rock and roll queen
Be my, be my, be my little rock and roll queen
Be my, be my, be my little rock and roll queen
Be my, be my, be my little rock and roll queen

You are the sun
You are the only one
You are so cool
You are so rock and roll

[estribillo]

You are the sun
You are the only one
You are so cool
You are so rock and roll

[estribillo]