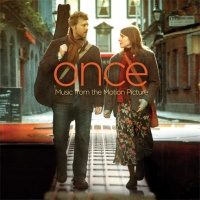 Esta canción hoy era irremediable. Ayer volví a ver Once, una película que me encanta. Y este mes de enero me siento en el plano laboral (que no en el personal) como el título: cayendo lentamente. Cayendo en dinámicas horribles para conciliar. Pero como la música es la mejor de las terapias para el alma, llevo el fin de semana de tratamiento intensivo.
Por eso he vuelto a ver Once. Una película que me descubrió a dos artistazos como son Glen Hansard y Markéta Irglová. Ya en 2006 Glen había grabado un álbum denominado The Swell Season, donde Markéta colaboraba. Pero al año siguiente protagonizaron esta película, se llevaron el Oscar a la mejor canción y montaron su banda con el mismo nombre. De esta banda sonora me quedo también con el desgarrador grito «Say It To Me Now«.
Por cierto, ¿os habéis dado cuenta que en toda la película no dicen ni una vez cómo se llaman los protagonistas? Ni siquiera aparece en los títulos de crédito. Y sin embargo, sin necesidad de su nombre, tenemos un retrato personal bien definido.
Os dejo con la actuación en directo (que es donde más ganan) que hicieron en el show de David Letterman (me encanta la guitarra de Glen :-)):
Letra:
I don't know you
But I want you
All the more for that
Words fall through me
And always fool me
And I can't react

And games that never amount
To more than they're meant
Will play themselves out

[estribillo]
Take this sinking boat and point it home
We've still got time
Raise your hopeful voice you have a choice
You've made it now

Falling slowly, eyes that know me
And I can't go back
Moods that take me and erase me
And I'm painted black

You have suffered enough
And warred with yourself
It's time that you won

[estribillo]

Falling slowly sing your melody
I'll sing along